Announcing the 2019-2020 Leadership Development for PA School Librarians
 We are proud to announce the 2019-2020 Leadership Development for Pennsylvania School Librarians. The Leadership Development for Pennsylvania School Librarians experience is a collaborative initiative of the Pennsylvania School Librarians Association and the University of Pittsburgh School Library Certification Program.
We will kick off this year's activities with a foundational leadership workshop, Leading At Any Level (LAAL). The leadership workshop, available to ALL PSLA active and associate members, will be at no cost to the attendees. Each workshop will have open registration for up to thirty (30) participants.
ACT 48 hours will be provided.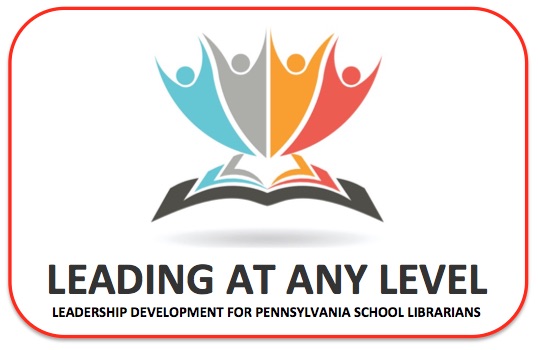 Leading At Any Level, created and presented by lead instructor David Bendekovic, is a one-day workshop designed to develop leaders at every level: school librarians, administrators, paraprofessionals, educators of school librarians, and students in school library programs. The workshop will focus on taking ownership of thinking, feeling, and actions for personal and career development. 
Meet David Bendekovic
As President of The B. A. David Company, David has devoted his entire professional life to helping librarians build better communities. A lifelong student of leadership studies, his research and work in the area of library leadership began in 2002 as Program Director at the Leadership Institute at Syracuse University. Since then, he has worked with many of today's top library leaders, facilitating programs at over 200 libraries throughout the U.S., Canada, and Australia. Over 20,000 librarians, staff and trustees have attended his leadership and professional development programs.  In 2012, he teamed up with Library Journal and created and developed what has become Library Journal Professional Development For Today's Librarian.
Save the date, and mark your calendar for the following Leading At Any Level workshops.
September 21 - Hershey (South Central)

October 12 - Waterford (Northwest)

October 19 - Williamsport (Central)

October 26 - Hawley (Northeast)

November 2 - Grove City (West Central)

November 9 - Allentown (East Central)

November 16 - Pittsburgh (Southwest)

November 23 - Norristown (Southeast)
Look for information in the near future about the School Librarians Leadership Academy and the Leadership Institute for School Librarians.
This project is made possible in part by a grant from the Institute of Museum and Library Services as administered by the Pennsylvania Department of Education through the Office of Commonwealth Libraries, and the Commonwealth of Pennsylvania, Tom Wolf, Governor.
Share this post: