AASL Best Websites & Highlights: Classcraft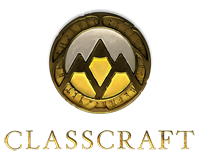 Ready for some gamification activities this spring? Want a new, fun way to reinforce positive behavior? Feeling heroic?! Have we got the website for you!
Description from AASL:
Classcraft
 transforms classrooms through avatars, gamification, and creating immersive play that promotes self-actualization, engagement, and collaboration for students. Teachers can reshape lessons into quests in which students choose their own adventure or work as collaborative teams that build positive classroom culture. 
Classcraft
 offers a wide range of features to continually keep the game(s) fresh, including a random selector for elements of surprise, a timer/countdown, random events added to the story, a live volume meter, boss battles for formative assessments, and a grade converter to make points earned meaningful. Full integration with both Google & Microsoft Classroom and compatibility across platforms as well as extensive teacher resources make this site an educator's and student's technology dream. Basic account is free with fee subscriptions for advanced settings. Grades 4 and up.
Share this post: