AASL Best Websites & Apps: Engaging Congress
Presidents Day is here, but as we have re-learned lately, Congress holds plenty of power and important decisions as well! Watch videos, explore primary documents, and practice with real-world challenges in this free and invaluable app!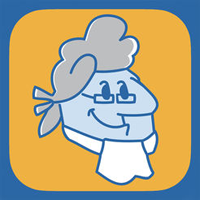 Description from AASL:
Engaging Congress is a fun, interactive game that uses primary source documents to explore the basic tenets of representative government and the challenges they face in contemporary society.
Platform: iOS, Android   Grades: Middle School
Share this post: