Seeking Feedback: Copyright: An Interpretation of the ALA Code of Ethics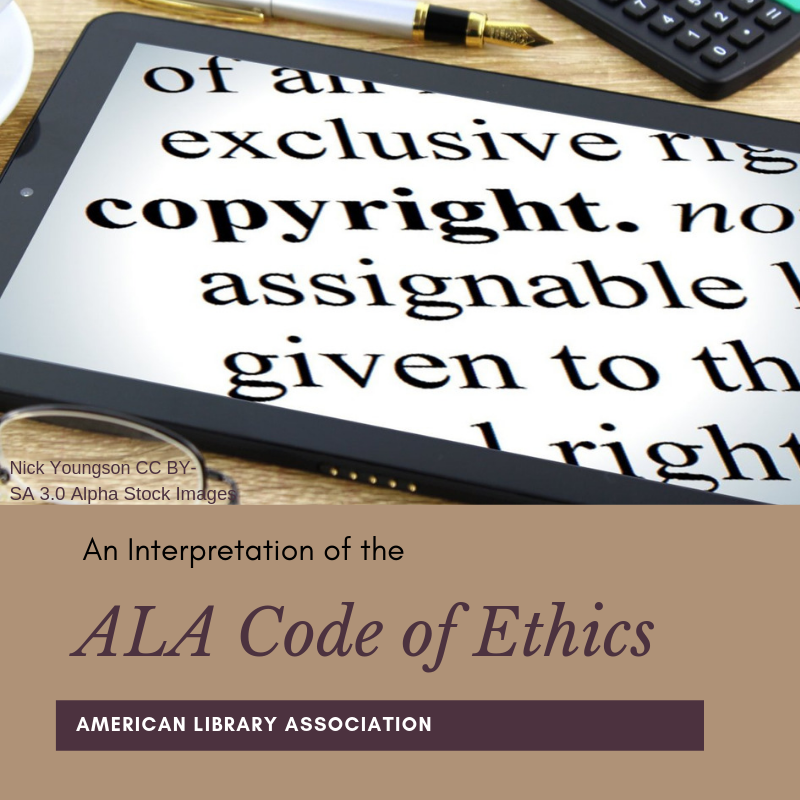 This is a request for feedback from the ALA Committee on Professional Ethics (COPE). In anticipation of a new edition of The Intellectual Freedom Manual, COPE is in the process of updating professional ethics documents.
COPE would appreciate feedback on "Copyright: An Interpretation of the ALA Code of Ethics" by Wednesday, January 9. The current interpretation was adopted by ALA Council in 2014. Please feel free to share this message widely.
Feedback can be posted in the following two ways:
Post feedback on this Google Doc draft. COPE requests that you post comments on the document, rather than edit the document directly. To post a comment, select "Insert" in the top menu, and then click "Comment." Comments may be posted anonymously (if you're not signed into a Google account) or publicly (if you're signed into your Google account).
Using "track changes," add comments and edits to the attached Word doc draft. You can email it to me (

[email protected]

) or post it as a comment to this ALA Connect post, and I'll forward it to working group members.
The Committee on Professional Ethics will make revisions to the draft in light of your suggestions and plans to distribute the document to ALA Council prior to the Midwinter Meeting in Seattle. The committee also plans to present it at ALA Council Forum for further feedback.
Thank you in advance for your suggestions, and please let me know if you have any questions,
Sara Dallas, Chair
Committee on Professional Ethics
Share this post: