Behind the Scenes: Contentment and True Belonging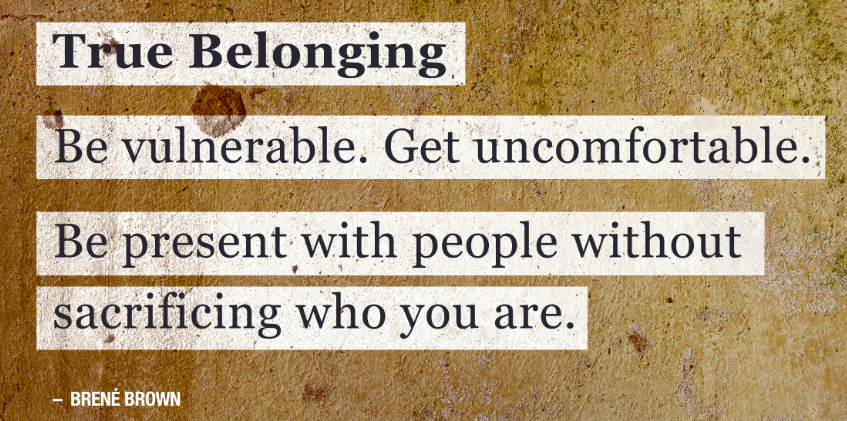 As I sit on my porch with my husband (and cats) and reflect upon the past year as the PSLA president, I am filled with emotions. The one I feel most is contentment. I am a goal-oriented and improvement-focused person, so contentment doesn't come easy for me. Right now, at this moment, I am content in my situation - with what I have and who I am. 
This year, I learned about true vulnerability and belonging by presenting my "authentic, imperfect self" to you. 
As much as I would love Brene Brown's quotation to be the center of my last "Behind the Scenes," one of Seth Godin's posts from a few weeks ago has been swirling around in my head.