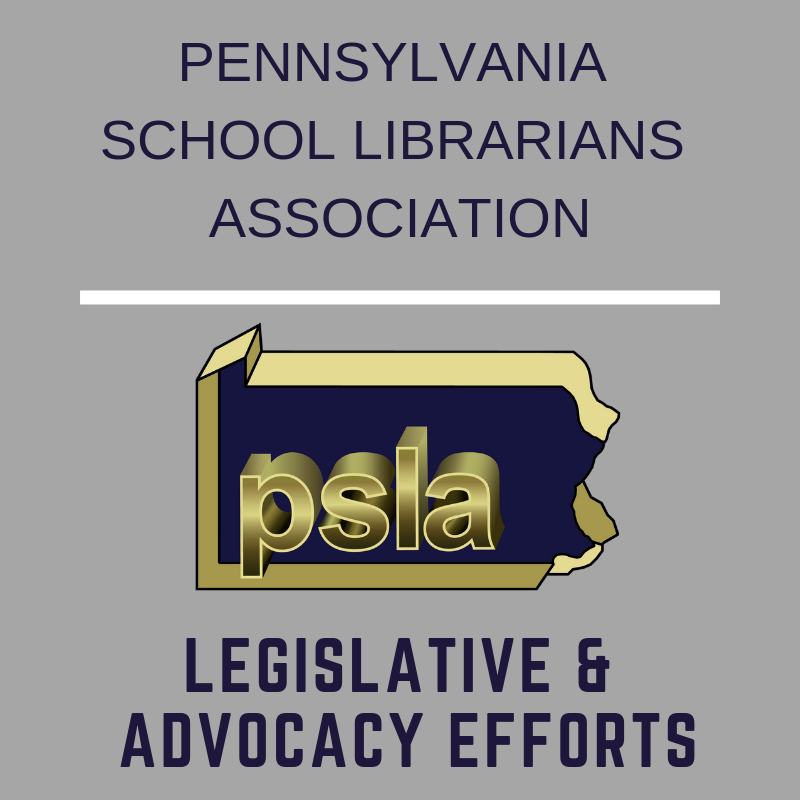 "Behind the Scenes" the Pennsylvania School Librarians Association's officers, board, and committees are working very hard on legislative and advocacy efforts for you. Below are just a few recent efforts. This list is not meant to be all-inclusive.
National
In March 2019, during the SXSW EDU conference in Austin, TX, I will present on a panel moderated by John Chrastka of Every Library, to discuss ways high-level policy can be introduced nationally. Other panelists include Keith Curry Lance, Kafi Kumasi (Wayne State University), and Azadeh Jamalian (Teachers College Columbia University).
Deb Kachel, PSLA's Legislative Liaison, is working with unwavering efforts at both the state and national levels to advocate for school librarians.