Corey Hall - ALA Emerging Leader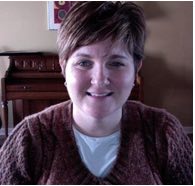 The Pennsylvania School Librarians Association is pleased to announce that Corey Hall, PSLA Communications Co-chair has been selected as one of the 2019 ALA Emerging Leader participants sponsored by the American Association of School Librarians (AASL) in the American Library Association's (ALA) 2019 Emerging Leaders program. The Emerging Leaders program enables newer library workers from across the country to participate in problem-solving work groups, network with peers, and have an opportunity to serve the profession in a leadership capacity.
We are proud of Corey and all she does for PSLA, the Manheim Central School District, and school librarians across the Commonwealth.
ALAnews Press Release (November 19, 2018): http://www.ala.org/news/press-releases/2018/11/corey-hall-selected-2019-aasl-emerging-leader
For more information and a full list of participants visit http://www.ala.org/news/member-news/2018/11/ala-announces-emerging-leader-participants-class-2019
Share this post: